A poorly maintained kitchen exhaust duct is one of the causes of a fire outbreak in the kitchen as the accumulated grease, dirt, and oil in the ducting system provides fuel for the spread of flames. It is advisable to have the kitchen exhaust cleaning done as fire prevention besides ensuring the hygiene of the food preparation process.
Regular maintenance of the kitchen exhaust system will ensure a secure environment for cooking. A system that is safely working at peak performance will ultimately lead to a working environment that's cleaner, cooler, productive, and hazard-free.
We have researched and invested in the best state-of-the-art equipment, tools, and degreasers. From our high-powered hot water pressure washers to our magnetic duct scrapers, to our proprietary eco-friendly degreasers, we ensure top-notch quality of work with proven and systematic techniques.
Frequency of Inspection & Degreasing of Kitchen Exhaust System
Systems serving solid fuel cooking operations.
Systems serving high volume cooking operations such as 24-hour cooking, charbroiling or work cooking.
Systems serving moderate-volume cooking operations.
Systems serving low volume cooking operations.
Why Clean Your Kitchen Exhaust System?
Fire Prevention Requirements
Grease contamination in Kitchen Exhaust Systems can become a potential fire hazard. The majority of restaurant fires originate from the cooking equipment and flare into the Kitchen Exhaust Ducts. Regular cleaning of the entire Kitchen Exhaust Systems is one of the most effective methods to prevent grease contamination and reduce the risk of kitchen fires.
Food Hygiene Requirements
According to the National Environment Agency (NEA) Code of Practice on Environmental Health, Kitchen Exhaust Systems shall be cleaned on a regular basis.
The cleanliness of the Kitchen Exhaust Systems is also one of the assessment criteria in NEA's food hygiene grading of food outlets. Enforcement action may also be taken by NEA against licensees of food outlets who fail to keep a clean Kitchen Exhaust System.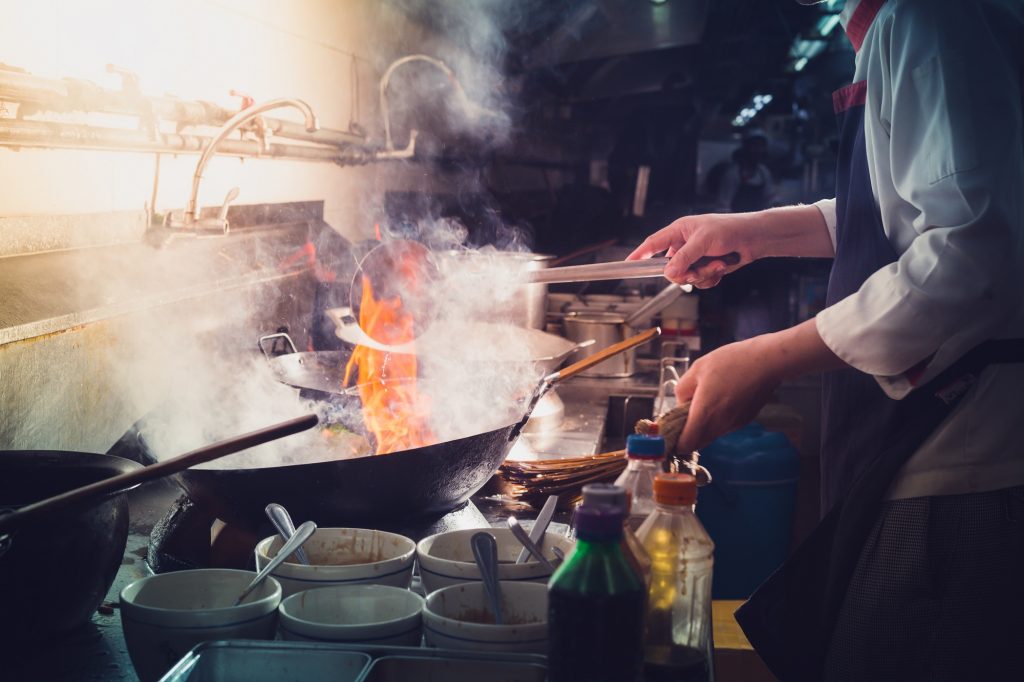 We are IKECA Certified Kitchen Exhaust Cleaning Company
We offer total cleaning services for the entire Kitchen Exhaust Systems (i.e. Hoods, Grease Filters, Ducts and Fans). Unlike some contractors who only clean Kitchen Exhaust Hoods and not the Kitchen Exhaust Ducts and Fans, we offer a total cleaning service. This would include a comprehensive service report and images of the internal ductwork condition before and after cleaning.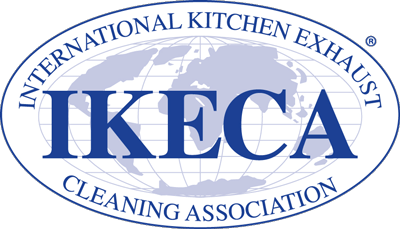 Benefits of a Regular Degreasing & Maintenance Schedule
Free Inspections & Proposals

Avoids Mold & Mildew, Allergens

Economical Energy Usage

Low Initial & Ongoing Cost

Reduces Downtime

Reduces The Risk of Kitchen Fire

Food Hygiene Required by NEA
Contact Us for
Expert Solutions