About Us
Enviro Group delivers the best total solutions in Indoor Environmental Technologies and Engineering Services to ensure a healthier and safer indoor environment.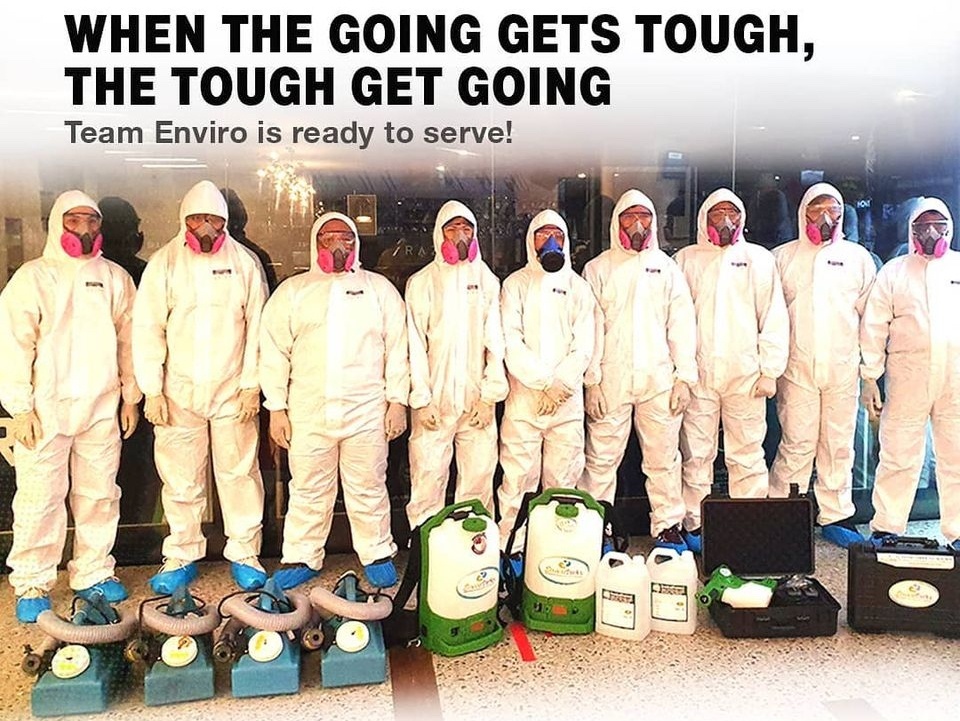 With the single and most game-changing vision of 'Protecting People and assets by providing a cleaner and better indoor environment', Enviro Group Asia has successfully grown from one entity to a group with multiple subsidiaries, all with its own unique specializations that works hand-in-hand towards the founding vision.
We continue to invest in research and development on indoor environmental engineering process as we believe continuous learning is the key in order to provide sustainable protection to the public.
For 15 years, Enviro Group Asia has been trusted by government departments, corporate brands and families in providing indoor environment hygiene solutions as we adhere to the highest professional and ethical standards.
We are a team of environmental specialists and occupational consultants focusing on providing integrated indoor air engineering solutions to corporates. With 15 years of experience, Enviroverks is an expert in carrying out comprehensive Indoor Air Quality (IAQ) testing and solutions, Building Remediation, and Decontamination and Remediation work.
ENVIRO I.F.M. Sdn. Bhd. (E.I.F.M.)  was incorporated in June 2009, with the mission of protecting corporate assets by providing integrated facilities management and disaster restoration management solutions across a variety of industries. Regular building maintenance is an utmost priority for the safety of occupants.
Red Carpet uses professional cleaning methods from the USA, state of the art equipment with specially formulated cleaning chemicals, and stain removers that deliver the best results without harming the users or the environment, certified by the Institute of Inspection Cleaning and Restoration Certification (IICRC).